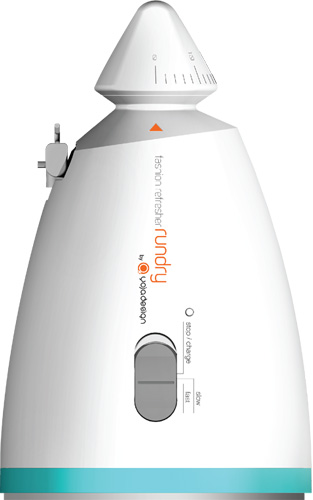 Fashion refresher "Rundry" is a great gift to people living busy city lives. Meet a product of whole new concept that can save your time.
Are you ready to meet introductory videos and pictures?
"Rundry" is a fashion refresher that "vibrates" clothing to remove creases/dust/odor from damaged clothing and assist quick drying of the laundry.
But "no", it's not a wardrobe. It's different from fashion refreshing wardrobe you may have seen.
Rundry has 1/100 of the size of a typical wardrobe. How can this small Rundry shake off heavy winter coat that can weigh as much as over 2kg? / That other companies (even large manufacturing companies) could only do by making a large wardrobe.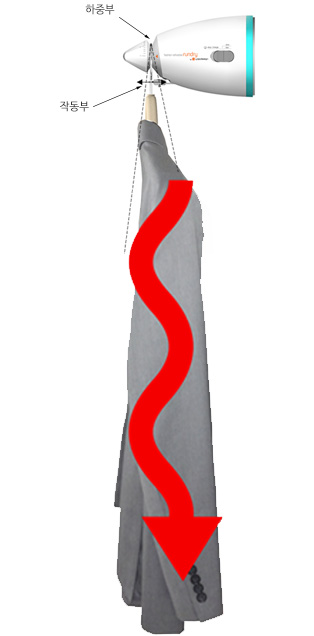 We firmly fixed the hook of the clotheshanger that directly gets the weight. Instead, we grabbed and shook the neck of clotheshanger. Like we can push a car back and forth even though we cannot lift it off the ground.
This was a very special idea that no one else could imagine. With this idea, we applied for registration of patent in many countries including Korea and Japan. And patent offices in different countries issued us patent numbers in recognition of its originality.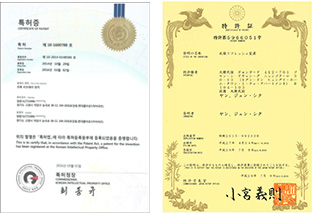 This unique idea is the source of very special property in our product. In summary,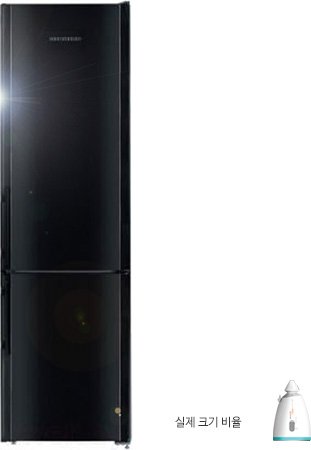 1. The small size of the product is revolutionary. You don't have to worry where to install it even if your house is compact.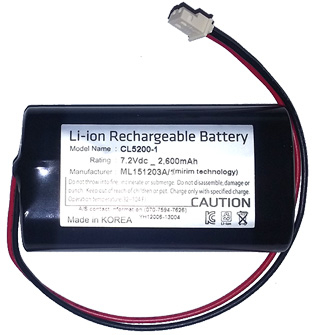 2. The electricity consumption is very low. Because of this, we can operate the product simply by charging high capacity rechargeable battery.
. Our product only consumes KRW 200 of electricity all throughout the year. No, it's not even KRW 200 per month. It's KRW 200 per year.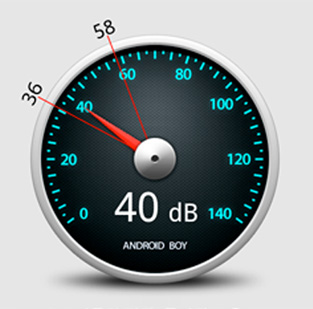 3. The operation noise has improved dramatically. So you can see your clothing being refreshed by Rundry. You don't need to shut the door behind you to conceal the noise.

Now, let me tell you what it means to vibrate your clothing.
Clothings are polluted by dust, odor and creases when you wear them. But, for some clothes, it's impractical to wash whenever needed.

Shake the clothes to remove dust. This will shake off the dust.

Shake off odor from clothes. (True? Yes, and it's better to spray a little water because water soluble odor melts in water and shake off from vibration. What about oil soluble odor? - You can use fabric deodorizer to get rid of oil soluble substances.) What's important is to shake them off.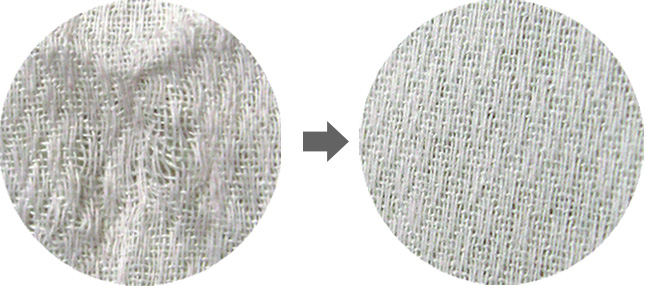 If you shake clothes, the creases will go away. Rundry continues to shake off clothes in one direction. For up to one hour if you set the timer to maximum.
Shaking off clothes in one direction is like brushing your hair. It rearranges the tangled fiber. Oh! Please don't forget to use water spray of fabric deodorizer. It's difficult to recover dry clothes even by shaking.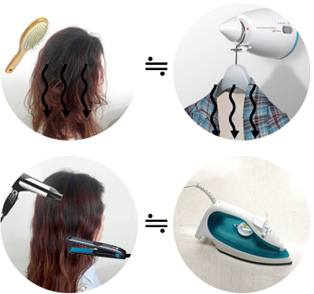 No need to iron then?
Let's be honest. Brushed hair is different from curled or permed hair.
Rundry is like brushed hair. Ironing is like curled or permed hair.

If you shake off clothes, the laundry will dry quicker.
Fresh breeze will help dry the laundry faster, right? But what if there is no wind indoors?
Like the theory of relativity, you wouldn't need wind if you shake off the laundry.
From actual experiment, it took about 4 hours to dry a business shirt right from the spin-dryer using a small hot air dryer, but on the other hand, it only took 1 hour using Rundry.
Wind is more important than temperature for removing moisture. Damage to the clothes is even less. It's like a fan dries faster than a hair dryer.
But wouldn't there be special functions for expensive fashion refreshing wardrobes?
There are many functions to fashion refreshing wardrobes. Such as 'moving function' that shakes the clotheshanger, steam spraying function, hot air function, and trouser stretcher.
Essential functions for fashion refresher are shaking off the clothes,
spraying steam to supply moisture,
and hot air to dry wet clothes.
We had to determine what needs to he automated from shaking the clothes or supplying moisture..
Shall we ask users to shake the clothes for up to one hour or ask them to spray water? There was only one answer, because it takes only about 10 seconds to spray water. But other companies went the other way. One company made a fashion refresher with steam spraying function only while another company developed a fashion refresher that blows hot air only. We belive our choice is right. And what would you choose?

We remember the time "steam vacuum cleaners" flashed into our lives. This new product with surprising features looked as if it will being revolution in our lives, but soon we realized how it was inconvenient to use water in electronic device. We had to empty the bucket after evey use and clean up to prevent mold, hence it took more maintenance efforts compared to the functions. This applies to all steam devices. Even for humidifiers and dehumidifiers.

Let me introduce to you our introductory video. This video demonstrates the product with the least editing possibly needed.

Surprised?
To some, it maybe unbelievable. Right. According to the material and the level of creases, the result may vary. But we tried to show everything from selection of clothing.
Until now, we introduced to you Rundry, a whole new fashion refresher that no one else in the world has ever thought of.
Thank you for checking out all of our contents. Lastly, we'd like to introduce to you a video on the above contents and user guide.
Thank you again for your interest.